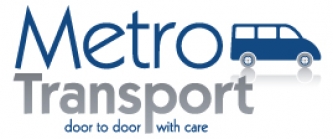 Donations and "Gift-a-Ride"
Metro Transport and the Jewish Community Foundation of MetroWest have launched a $10.5 Million "Gift-A-Ride" Endowment Campaign. Together with the community's support, Metro Transport will be sustained well into the future.
This vital community transportation program helps to ensure that our seniors and adults with special needs and their families have peace of mind in knowing that reliable, accessible and affordable transportation is available when it is needed. The senior and disabled population in this community is growing in leaps and bounds. Your generosity will help to guarantee a long and full independent life for the seniors and adults with special needs within our community today, tomorrow and for future generations. Donations at all levels are greatly appreciated.
For more information or to make a contribution, please contact Jill Wasserman at the Jewish Community Foundation of Greater MetroWest NJ, at 973-929-2987 or This email address is being protected from spambots. You need JavaScript enabled to view it..
TITLE VI
NOTICE TO BENEFICIENCES
Daughters of Israel/MetroTransport operates its programs and services without regard to race, color or national origin in accordance with Title VI of the Civil Rights Acts of 1964, as amended. Any person who believes that she or he has been aggrieved by any unlawful discriminatory practice under Title VI may file a complaint in writing to: Daughters of Israel/Metro Transport. To file a complaint, or for more information on Daughters of Israel/Metro Transport obligations under Title VI write to: 1155 Pleasant Valley Way, West Orange, NJ 07052 or visit daughtersofisrael.org. Transportation services provided by this agency are in whole or part funded through federal funds received through NJ TRANSIT and as an individual you also have the right to file your complaint to both Daughters of Israel/Metro Transport as well as the Federal Transit Administration. Complaints may also be filed with the Federal Transit Administration in writing and may be addressed to: Title VI Program Coordinator, East Building, 5th Floor – TCR, U.S Department of Transportation, Federal Transit Administration, Office of Civil Rights, 1200 New Jersey Avenue, SE, Washington, DC 20590.
If information is needed in another language, contact 973-325-1359.
back to top