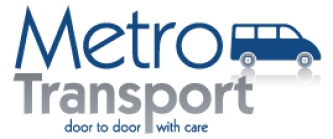 Metro Transport's group trip services program provides senior care facilities and organizations serving the special needs population with transportation throughout N.J. at competitive rates.
Metro Transport's clients include nursing homes, assisted living facilities and adult medical day centers, as well as synagogues, churches and other organizations. Metro Transport travels to local destinations such as the Paper Mill Playhouse and Newark Museum.
For more information or to schedule a group charter services, please contact Metro Transport at 973-325-1359 or email This email address is being protected from spambots. You need JavaScript enabled to view it..
TITLE VI
NOTICE TO BENEFICIENCES
Daughters of Israel/MetroTransport operates its programs and services without regard to race, color or national origin in accordance with Title VI of the Civil Rights Acts of 1964, as amended. Any person who believes that she or he has been aggrieved by any unlawful discriminatory practice under Title VI may file a complaint in writing to: Daughters of Israel/Metro Transport. To file a complaint, or for more information on Daughters of Israel/Metro Transport obligations under Title VI write to: 1155 Pleasant Valley Way, West Orange, NJ 07052 or visit daughtersofisrael.org. Transportation services provided by this agency are in whole or part funded through federal funds received through NJ TRANSIT and as an individual you also have the right to file your complaint to both Daughters of Israel/Metro Transport as well as the Federal Transit Administration. Complaints may also be filed with the Federal Transit Administration in writing and may be addressed to: Title VI Program Coordinator, East Building, 5th Floor – TCR, U.S Department of Transportation, Federal Transit Administration, Office of Civil Rights, 1200 New Jersey Avenue, SE, Washington, DC 20590.
If information is needed in another language, contact 973-325-1359.
back to top